One: I ordered Jonah's high school diploma today.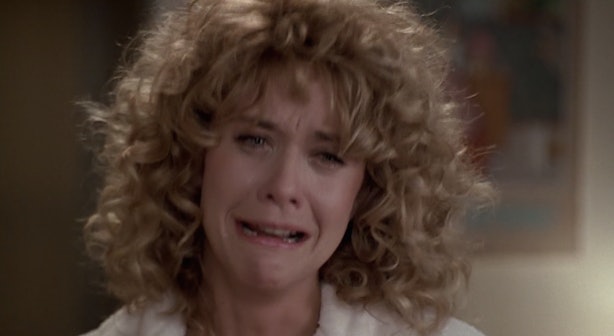 Yes, I am showing you Meg Ryan's ugly cry because 1) my ugly cry is really, really ugly and 2) I am old.
Two:  I had to write in the name of our school. Years ago, we spent a few days brainstorming names for our home school. That was long before we had reached full enrollment (of 4) and all the grades (currently serving 4th-12th.) We came up with all sorts of lofty-sounding names, none of which I can remember now, but after two days they all sounded so ridiculous that we didn't name it at all.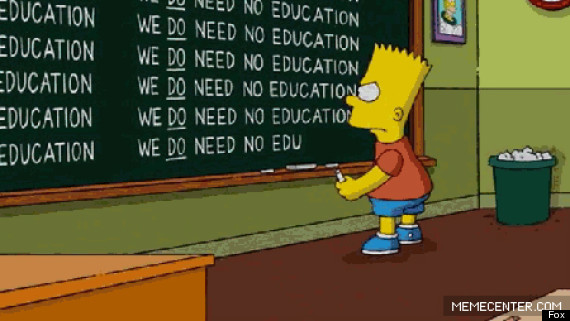 Three: Several hours earlier, Jonah had texted me because he forgot his calculator, which he was going to need later for an exam. He wondered if I could drive it to him.
No, I could not. I am not Jennifer Garner. Lucky for him, he had cash and could go to the bookstore and spend his own money on a calculator before his test. #parenting.
Four: But I could order him a diploma, so I did. At lunch, I mentioned to the other kids that we had never named our school. They wanted to know why it mattered, and I mentioned the little matter of a diploma, and then Moriah started to cry because Jonah is going to graduate and move away.
Five: So here we are, friends. We started this homeschool journey 13 years ago, thinking it would be a one-year experiment. Now we're ordering diplomas and having ugly cries.
Six: My advice to you is to name your school early, or it will be too late and your school will be the NoName Academy of Arts and Sciences.
Seven: Any ideas what he should write for his yearbook quote?
Go check out Kelly for more Quick Takes!